The Go-To Tax and Accounting Solution for 5,000+ Startups
Big Firm Strength. Small Firm Service.
Get Started
Trusted by 5,000+ Startups. You are in good company!
Our services
We provide unlimited, comprehensive income tax and financial services for startups of all stages. Accountalent handles income tax compliance, R&D studies, and other support services to ensure you're IRS-compliant and getting best practices across the board.
Why Us?
We specialize in and are passionate about startups. Our team is heavily involved at the Harvard i-Lab, Life Lab, and the MIT VMS CPA mentorship. We are experts on startups founded by foreign entrepreneurs and know the ins and outs of the startup world. Combine that with our expertise in income taxes and beyond and we are a full-time advocate for your business.
Bookkeping
R&D Tax Credit
Income Taxes
Try out unBookkeeper service
unBookkeeper
Includes basic services of Accountalent's bookkeeping solution for early-stage startups
unBookkeeper+
Covers all features available, including personalized bookkeeping
| | unBookkeeper | unBookkeeper+ |
| --- | --- | --- |
| Implement QuickBooks Online (QBO) | | |
| Electronically connect your bank, and credit card accounts | | |
| Get all of your transactions from inception into QBO | | |
| Set up Payroll Integration (e.g., Gusto, Rippling, etc.) | | |
| Train you to be an expert in QBO (trust us, we have a 100% success rate on this one!) | | Not necessary because we handle it for you |
| We set up "rules" in QBO so many transactions (Gusto, Brex, etc.) are automatically entered into QBO | | |
| You spend about 20 minutes a week accepting the electronically entered transactions (checking a box in QBO) | | No, we handle it for you |
| Monthly Bookkeeping | | |
| Monthly Reconciliations | | |
| Thorough Quarterly Review | | |
| Unlimited Support | | |
| unBookkeeper | |
| --- | --- |
| Implement QuickBooks Online (QBO) | |
| Electronically connect your bank, and credit card accounts | |
| Get all of your transactions from inception into QBO | |
| Set up Payroll Integration (e.g., Gusto, Rippling, etc.) | |
| Train you to be an expert in QBO (trust us, we have a 100% success rate on this one!) | |
| We set up "rules" in QBO so many transactions (Gusto, Brex, etc.) are automatically entered into QBO | |
| You spend about 20 minutes a week accepting the electronically entered transactions (checking a box in QBO) | |
| Monthly Bookkeeping | |
| Monthly Reconciliations | |
| Thorough Quarterly Review | |
| Unlimited Support | |
| UnBookkeeper+ | |
| --- | --- |
| Implement QuickBooks Online (QBO) | |
| Electronically connect your bank, and credit card accounts | |
| Get all of your transactions from inception into QBO | |
| Set up Payroll Integration (e.g., Gusto, Rippling, etc.) | |
| Train you to be an expert in QBO (trust us, we have a 100% success rate on this one!) | Not necessary because we handle it for you |
| We set up "rules" in QBO so many transactions (Gusto, Brex, etc.) are automatically entered into QBO | |
| You spend about 20 minutes a week accepting the electronically entered transactions (checking a box in QBO) | No, we handle it for you |
| Monthly Bookkeeping | |
| Monthly Reconciliations | |
| Thorough Quarterly Review | |
| Unlimited Support | |
Hear from some of our clients
"We were an early adopter of unBookkeeper and it fit our needs perfectly for five years. Accountalent was always there when we needed bookkeeping help. We still use Accountalent for our taxes."
Dana Dunford
Hemlane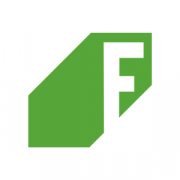 "We are a Techstars' alumni startup and use Accountalent"
Brad McNamara
Freight Farms
"We used Accountalent when we were a startup"
Payal Kadakia
ClassPass
"We used Accountalent when we were a startup and still use them for special projects"
Neil J. Parikh
Casper
"Accountalent is the best firm for startups – responsive, knowledgeable, price-efficient. I worked with them in three startups and referred many of my founder friends from Stanford StartX, YC, 500 Startup accelerators"
Sahin Boydas
Remote Team
"We saved thousands thanks to unBookkeeper and Accountalent's tax services rather than using expensive services offered by accounting firms. Perfect for other startups!"
Ty Wang
Angle Health
"I've known and used Accountalent for many years across a couple of startups. They've been super knowledgeable, had great service and are a great fit for YC companies like our present one (Lively). Highly recommend them!"
Shobin Uralil
Lively