The Go-To Tax and Accounting Solution for Thousands of Startups
Accountalent offers fixed-priced, best-practice corporate tax to growing startups.
Our Story
Helping Startups Grow for 20+ Years
We have serviced thousands of startups since our founding. Our CPAs and accountants have many years of hands-on experience, specializing in corporate tax compliance and consulting.
Hear From Some of Our Clients
We've been working with thousands of startups over 20+ Years and have helped small businesses turn successful time and time again. Check out some of their experiences working with us below and get a full feel for how we help business owners just like you.
"We were an early adopter of unBookkeeper and it fit our needs perfectly for five years. Accountalent was always there when we needed bookkeeping help. We still use Accountalent for our taxes."
Dana Dunford
Hemlane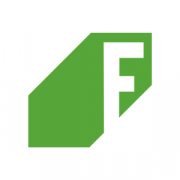 "We are a Techstars' alumni startup and use Accountalent"
Brad McNamara
Freight Farms
"We used Accountalent when we were a startup"
Payal Kadakia
ClassPass
"We used Accountalent when we were a startup and still use them for special projects"
Neil J. Parikh
Casper
"Accountalent is the best firm for startups – responsive, knowledgeable, price-efficient. I worked with them in three startups and referred many of my founder friends from Stanford StartX, YC, 500 Startup accelerators"
Sahin Boydas
Remote Team
"We saved thousands thanks to unBookkeeper and Accountalent's tax services rather than using expensive services offered by accounting firms. Perfect for other startups!"
Ty Wang
Angle Health
"I've known and used Accountalent for many years across a couple of startups. They've been super knowledgeable, had great service and are a great fit for YC companies like our present one (Lively). Highly recommend them!"
Shobin Uralil
Lively
Our Guiding Principles
We abide by our core principles, incorporating a culture, ethics, and a results-driven mindset into all of our functions.
Our Culture
We are passionate advocates for startups who love watching seeds grow into industry powerhouses. Our team prizes kindness and personability, doing whatever it takes to get our clients to where they want to be.
Our Values
We pride ourselves on going to bat for our clients and constantly striving for what's best for their business. Integrity and honesty are at the pinnacle of our company and we always have your startup's back. We're accountable, honest, and committed to you.
Ethics & Compliance
We help advise small businesses in matters of ethics and compliance, so it's only right that we double-check these boxes too. Our team knows how to keep your company in good standard with all policies, wherever you are.

Diverse and Inclusive
Accountalent cutivates a collaborative, supportive environment that wishes to increase the contribution of all employees regardless of color, gender, or personal identity.

Results-Driven
Our decision making is driven by results. Every step we take for your company is based on cold, hard data that will lead to positive outcomes.
Industry Impact
As the top choice for startup taxes, we strive for excellence, maintaining a cohesive team of financial experts that can help any startup reach the next level. We consistently stay on top of startup industry trends so we can provide you the most relevant tax and financial support.
We Want To Know You, Too
Accountalent prides itself in its hands-on partner involvement. We love cultivating personal relationships with all of our clients and watching your business grow.
Committed to Change: The Accountalent Foundation
The Accountalent Foundation is our newly launched philanthropic program aimed at supporting local communities. If a particular organization touches your heart, we encourage you to support them as well.